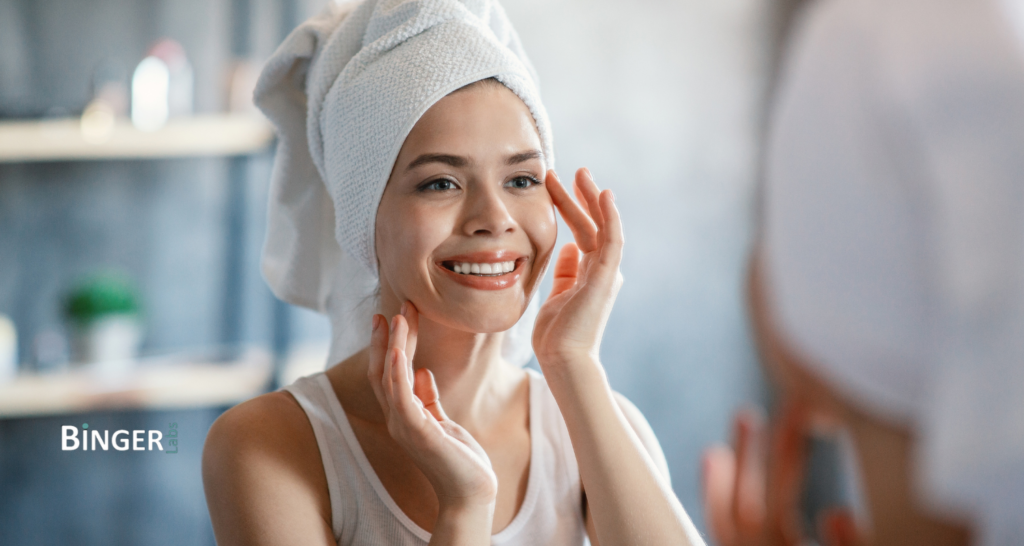 Radiant Skin with X-Pro CBD Moisturizing Cream in Los Angeles
If you're looking for a skincare solution that combines the power of CBD with the best moisturizing sensation, your quest has come to an end. Join us as we explore the world of CBD Moisturizing Cream, learning about its advantages and why it's a must-have addition to your beauty routine.
The X-Pro CBD Moisturizing Cream will help you improve your skincare routine.
Binger Labs understands that healthy, bright skin is the result of self-care and high-quality products. The essence of outstanding skincare is contained in the X-Pro CBD Moisturizing Cream, which provides you with a multitude of benefits that go above and beyond what ordinary moisturizers can deliver.
CBD: A Natural Skin Rejuvenator


CBD, derived from the cannabis plant, has taken over the skincare market. CBD, which is known for its potential soothing and nourishing properties, is found in the X-Pro Moisturizing Cream and gives your skin a holistic approach to wellness.

Hydration Like You've Never Seen Before


With X-Pro CBD Moisturizing Cream, dry and dull skin are a thing of the past. Indulge your skin with a luscious blend of natural oils, antioxidants, and CBD. This mixture keeps your skin nourished and youthful, giving you a beautiful complexion.

Relax and rejuvenate.

Living in a busy metropolis like Los Angeles may be hard on your skin. The ability of X-Pro CBD Moisturizing Cream to soothe and calm inflamed skin can provide a pleasant escape from the hustle and bustle, providing your skin with the rejuvenation it deserves.
What are the possible advantages of using CBD moisturizing cream?
What are the potential advantages of utilizing CBD moisturizing cream?
Let's look at the potential benefits of using CBD moisturizing cream and see why this revolutionary product is attracting the attention of skincare fans all around the world.
Hydration and nutrition


CBD interacts with the body's endocannabinoid system, which is important for skin balance. This interaction may help with moisture retention, leaving the skin smooth, supple, and revitalized.

Soothing Qualities


CBD is well-known for its possible calming qualities. CBD moisturizing lotion, when applied topically, can help soothe inflamed skin and reduce redness. This makes it an excellent choice for persons with sensitive skin or who experience occasional skin pain.

Anti-Inflammatory Properties


CBD has been examined for its anti-inflammatory properties, which may aid in reducing skin inflammation and promoting a more even complexion.

Possibility of Acne Management



CBD's ability to reduce sebum production can help acne-prone skin. Excessive sebum production contributes to acne formation. CBD's ability to reduce sebum production can help acne-prone skin. Excessive sebum production contributes to acne formation. 

Antioxidant Defense


Free radicals have been linked to accelerated aging and skin damage. Individuals can add antioxidants to their skincare routine by using a CBD-infused moisturizing cream, which will help protect their skin from environmental stressors.

Anti-Aging Properties


The presence of antioxidants, as well as CBD's interaction with the endocannabinoid system, may contribute to CBD moisturizing cream's possible anti-aging effects. Regular use may aid in the reduction of fine lines, wrinkles, and other symptoms of aging.

Increased Relaxation


CBD has been linked to relaxation and stress alleviation in addition to its health advantages. Applying CBD moisturizing lotion can be a relaxing and tranquil experience, allowing people to relax while still caring for their skin.

Natural Wellness Method


CBD moisturizing cream offers a holistic approach to skincare. Many people are looking for items that match their preference for natural and plant-based solutions.
Enhance your skincare routine today.

X-Pro CBD Moisturizing Cream is more than a skincare product; it's a daily ritual of self-love and care. When you incorporate this cream into your routine, you're doing more than just treating your skin; you're embracing a way of life that celebrates your inner beauty.
Embrace the X-Pro CBD Moisturizing Cream's Radiance

With Binger Labs' X-Pro CBD Moisturizing Cream, you can unleash the full potential of your skin. Elevate your skincare journey, immerse yourself in natural luxury, and enjoy the beauty of healthy, vibrant skin. Your journey to radiant skin begins here.
If you have any questions about CBD, our products, or an existing order, please contact Binger Labs. We are concerned about your requirements. To place an order, please call 888-501-5651 or email [email protected].