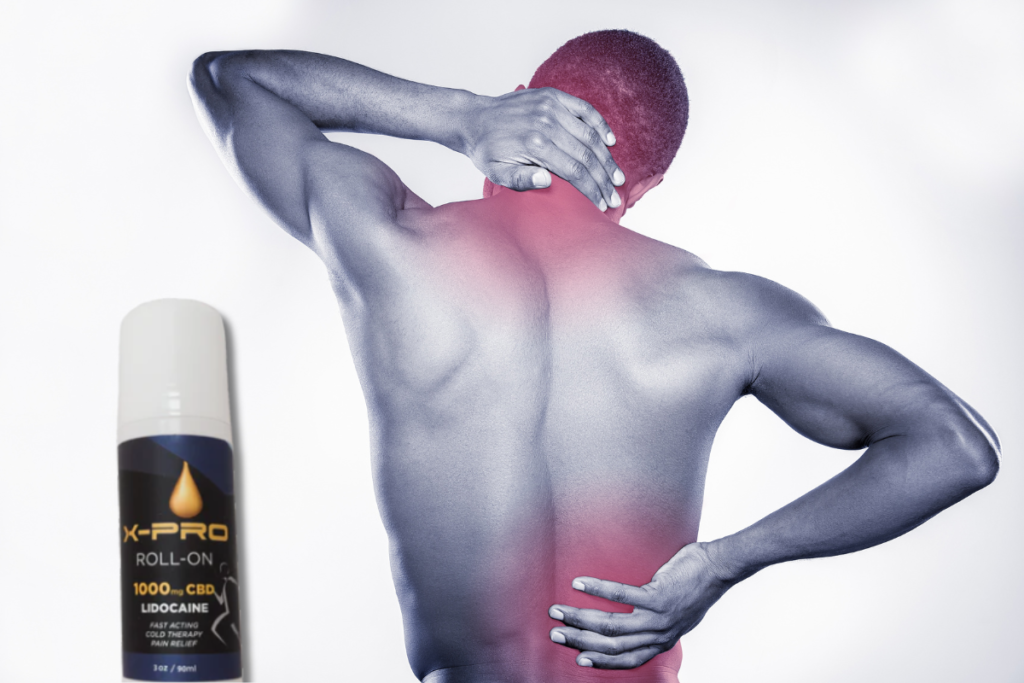 Los Angeles CBD Roll On: Your Ultimate Guide to Natural Relief
Welcome to our complete guide to CBD roll-ons in Los Angeles, where you can find natural ways to feel better. When you live in a busy place like Los Angeles, stress and tension can build up and make you want to find a way to relax. That's where CBD roll-ons from Los Angeles come in. They are an easy and effective way to relieve pain and help you relax. At Binger Labs, we're proud to give you helpful information about X-Pro CBD roll-ons so you can make a choice that's best for your health.
What is a Roll-On CBD?
Cannabidiol (CBD) is a non-psychoactive chemical found in the hemp plant. It is used to make a topical product called a CBD roll-on. These roll-ons are made for focused use and usually come in a small, portable container. This makes it easy to take them with you wherever you go.
Why Choose CBD Roll-On for the Los Angeles Lifestyle?
Living in the busy city of Los Angeles can be exciting, but it can also affect your health. With long journeys and busy work schedules, it's no wonder that stress and muscle pain can become a regular part of your life. Here are some reasons why CBD roll-ons are becoming more popular among Los Angeles residents:
1. Convenient Application
The roll-on applicator makes it easy to put CBD straight on the areas that need relief. No more smearing lotions or oils—just roll it on and go.
2. Fast relief
Having a CBD roll-on in your bag can help you feel better quickly whenever you need it, whether you're stuck in traffic or having a busy day at work.
3. Quick Absorption
CBD roll-ons are made to be absorbed quickly, so you won't have to wait long to feel their effects.
4. Non-Greasy Formula
CBD roll ons' lightweight and non-greasy texture guarantees a comfortable and hassle-free application.
How to Choose the Best CBD Roll-On
Choosing the right CBD roll on can be hard because there are so many CBD goods on the market. Here are some things to think about as you decide:
1. CBD Source
Make sure the CBD in the roll-on is obtained from organically cultivated hemp and extracted using safe procedures.
2. Third-Party Testing
Choose items that have undergone third-party testing to ensure their potency and purity. This makes sure you get a good product you can count on.
3. Ingredients
Check the ingredient list for any potential allergens or irritants. Look for natural and relaxing components that will compliment the benefits of CBD.
4. CBD Concentrate
Consider the CBD concentration in the roll on to select a potency that meets your specific demands.
The Science of CBD Roll On
CBD roll-ons work by working with the body's endocannabinoid system (ECS), which is a complex network of receptors that helps control pain and inflammation, among other things. When CBD is put on the skin, it may combine with ECS receptors to provide relief in the area where it was put on.
In the end, CBD roll-ons in Los Angeles are a natural and easy way to get comfort on the go in the city that never sleeps. CBD roll-ons can help you feel more relaxed and calm, whether you're dealing with the daily grind or looking for comfort after a workout.
At Binger Labs, we believe in the power of natural medicines, and our premium X-Pro CBD roll ons are made with care to give you the best experience possible. Take advantage of CBD's natural benefits and regain the joy of a more comfortable and balanced life.