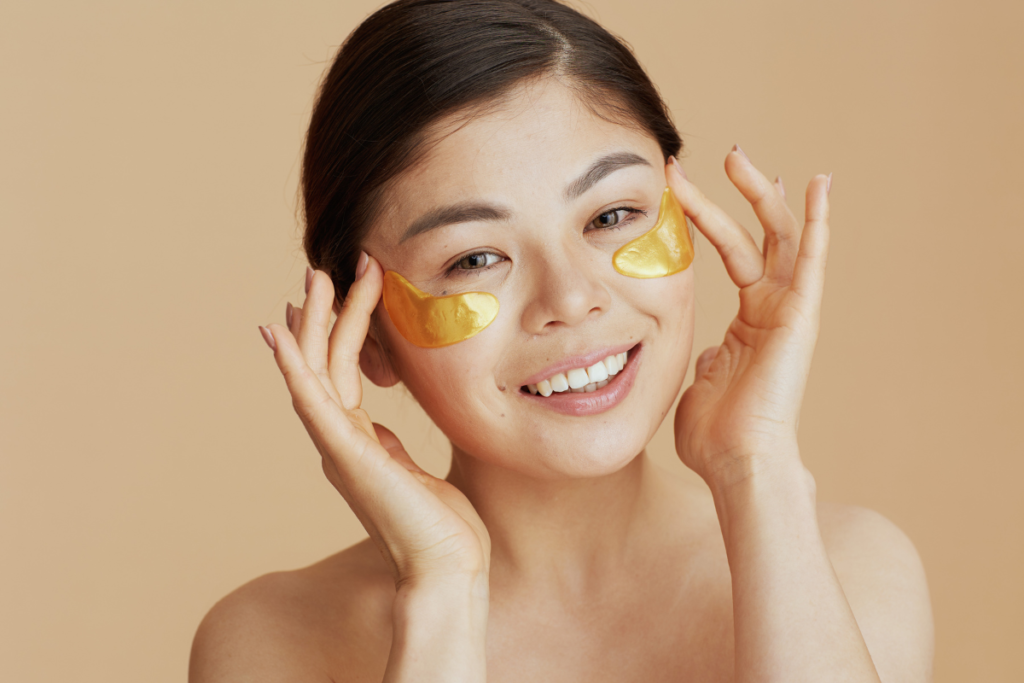 Hydrogel Eye Patch Benefits: A Refreshing Solution for Your Eyes
Not getting enough sleep, spending a lot of time staring at screens, or environmental factors can all contribute to tired and swollen eyes. Hydrogel eye patches may be the answer you've been looking for if you want a quick and effective way to make your eyes feel better. In this blog post, we talk about the different ways that hydrogel eye patches can help you and how they can refresh and revitalize the sensitive area around your eyes.
1. It reduces puffiness and dark circles.
One of the main benefits of hydrogel eye patches is that they can reduce puffiness and lessen the look of dark circles. The hydrogel material used in these patches includes water, which helps hydrate the under-eye area, reducing swelling and inflammation. The cooling feeling of the hydrogel also helps to constrict blood vessels, decreasing the appearance of dark circles and giving your eyes a refreshed appearance.
2. Keeps the skin moist and healthy
Around the eyes, the skin is thin and prone to getting dry and wrinkly. Ingredients like hyaluronic acid and vitamins are mixed into hydrogel eye patches. These ingredients work together to fully hydrate the skin. If you use these patches regularly, they can help keep your skin around your eyes wet, make it more flexible, and keep it soft and smooth.
3. It soothes tired eyes
Your eyes need some gentle loving care after a long day. Hydrogel eye patches make tired eyes feel better by soothing and settling them. The patches' soft, gel-like texture sticks easily to your skin, making you feel like you're at a spa. Not only do they help reduce swelling and redness, but they also give you a moment of peace in the middle of your busy day.
4. Helps make more collagen
Collagen is very important for keeping the skin flexible and strong. As we get older, our bodies make less collagen, which shows up in wrinkles and other signs of aging. Hydrogel eye patches often have chemicals that help your body make more collagen. This helps keep the skin around your eyes looking plump and young.
5. Helps skin care products work better
Using hydrogel eye patches as part of your skin care routine can actually help other items work better. By using patches before serums or creams, you create a barrier that minimizes evaporation and maximizes active ingredient penetration, ensuring your skincare products perform more effectively.
How to Use Eye Patches Made of Hydrogel
It's easy to use hydrogel eye patches:

Start with skin that is clean and dry.

Use the brush that came with the patches or your fingers to carefully peel the patches off the tray.

Put one patch under each eye and make sure it sticks well to the skin.

Leave the patches on for about 15 to 20 minutes, as directed.

After using the patches, throw them away and pat any serum that is left into the face.
Binger Labs Hydrogel eye patches in Los Angeles are a refreshing and helpful part of any skin care routine. They have a lot of benefits for the sensitive eye area. These patches can do wonders for tired and stressed eyes. They can reduce puffiness and dark circles, hydrate them, and help them rest. Add hydrogel eye patches to your self-care routine to feel and look better generally.
Disclaimer: The information in this blog post is not meant to be a replacement for professional medical advice, diagnosis, or treatment. If you have questions about your health, you should always talk to your doctor or another trained medical professional.